Military Discount on Hair Transplants at Bosley
Bosley celebrates and honors those who serve in the armed forces by offering all active and retired military members a discount on hair transplantation services. 
Over the years, we've helped thousands of veterans and active military personnel redefine their confidence. We've seen firsthand how restoring your hair can help you feel like yourself again. 
Hear from a few military servicemen we've had the privilege of serving & helping get their hair back:
Jeff B. honorably served for years in the United States Army Special Forces. When he returned home, he became a firefighter, then an actor… and started noticing his hair loss impacting his self-esteem.
"Losing my hair did blindside me. I mean, I knew it could happen, but the thing that blindsided me most was how it affected me. I thought I'd just be the guy that would man up and be tough and shave my head and move on and do my job and that was that. But I thought about my hair even while I was going to do my cool G.I. Joe missions.
"My moment where I realized it was time to have hair restoration or do something about it was the first time I chose to shave my head and the military was not the one telling me to. I continued shaving my head because that was the only way I felt I could cope with my hair loss. And I realized that's not the way I wanted to live."
"Green Berets, Navy Seals, anybody in the special operations community, they are some of the finest, most elite men on this planet, always have been, always will be. But at the end of the day, they're still human. They're still looking at themselves in the mirror when they brush their teeth."
Travis Mills: Retired United States Army Staff Sergeant & Recalibrated Warrior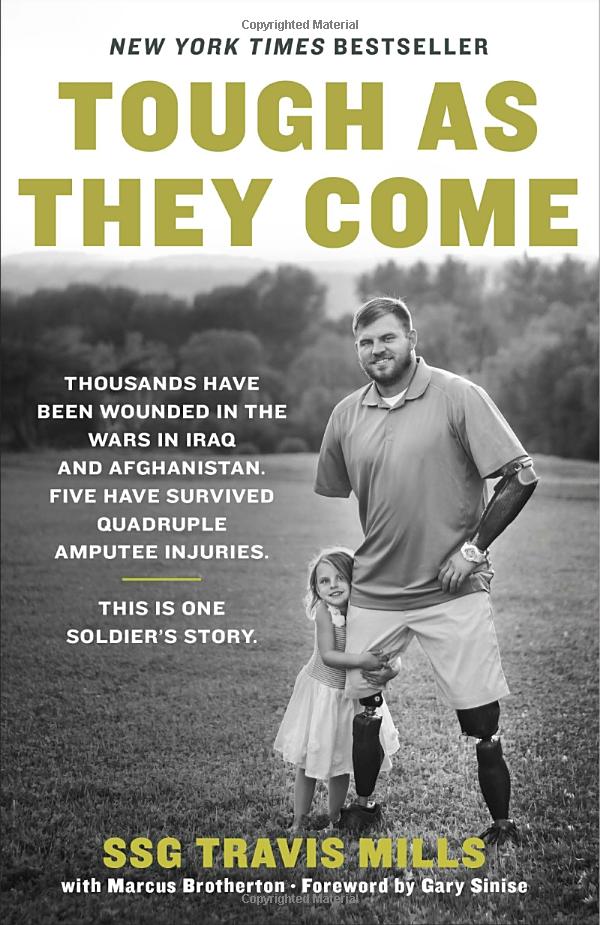 Travis Mills is a retired sergeant who's now a motivational speaker & advocate for veterans and amputees. He lost portions of both arms and legs from an IED while on active duty in Afghanistan – and shortly after returning home, he also started losing a lot of his hair prematurely. 
We're currently working with him to restore his hair with an FUE hair transplant. Follow along at @bosleymedical to witness Travis Mills' ongoing hair restoration journey and be inspired by his strength!
Hair Transplants for Military – FAQs
Can I keep my head shaved to a military cut if I get a hair transplant?
Yes, you can. An FUE hair transplant is a minimally invasive procedure where the hair follicles are extracted and then implanted one at a time. The procedure leaves no linear scar and after a short healing period, the donor and recipient areas are virtually undetectable. Hair can be kept short with no ongoing maintenance required. 
Do you have any Bosley locations near military bases?
Yes! We have 70+ Bosley locations nationwide. Our offices are conveniently located, including many near military bases across the country. Find a Bosley hair transplant location near you here.
Will my military/veterans benefits cover a hair transplant?
Most likely, no. Hair transplants are considered cosmetic procedures and thus are usually not covered by insurance, but affordable financing options are available.
Who qualifies for Bosley's military discount on hair transplants?
All active, reserve, and retired U.S. military personnel are eligible for the Bosley military discount. 
How do I claim Bosley's military discount on a hair transplant?
Simply schedule a free consultation here and mention your military status during your consultation to claim the discount!
Disclaimer
All information subject to change without notice. Offer valid at participating locations only. Limit one discount per customer, per hair restoration procedure. Must present a valid and current form of military or veteran identification to qualify. Discount does not apply to fees for procedure medications or post-procedure medications. Not redeemable for cash. Discount applies to Bosley's standard rates and fees. Discount can be combined with other offers unless explicitly stated otherwise. Not transferable. Void where prohibited. Void if sold, exchanged, transferred, or reproduced. Offer must be presented at time of payment for procedure. Discount does not apply to Eyebrow procedures. Discount may not be used toward other non-hair transplant procedures.
---
What to do next?
To learn more about your hair restoration options and the average hair transplant timeline, The Complete Book on Hair Restoration, to see how great your hair can look. If you're ready to do something about that bald spot or thinning hair now, schedule a FREE in-person or video consultation with a trained Bosley hair restoration specialist. Together with a Bosley Physician, we can help you find out what's causing your balding and what treatment solution is right for you.