A Permanent Solution
Whether it's the result of years of plucking and waxing or other factors, thinning eyebrows can make you feel self-conscious when you look in the mirror. While pencils, makeup, or tattoos can help you fill in your eyebrows, these short-term solutions are expensive, time-consuming, and often don't appear natural. Worst of all, each can cause additional permanent damage to your hair follicles.
Bosley's talented hair restoration experts will work with you to create a custom brow that complements your face's shape and features. This simple treatment involves taking brow-like hair follicles from your head and transplanting them into the thin, patchy areas of your eyebrows. In as little as two hours, you'll be on your way to beautiful, natural brows.
Our Experience Sets Us Apart
When it comes to eyebrow restoration, experience matters. Bosley physicians combine years of practical experience with an artist's eye for beauty to achieve incredible results for our patients.
Eyebrow hair is different from any other type of hair on your body. Not only does your facial type and ethnicity affect the thickness and arch of your brow, the actual shape of your brow can change significantly as you get older. All of these factors demand a deft hand.
However, our experience doesn't just come from understanding hair. We recognize that eyebrows can highlight the natural shape and aesthetics of your face. Using the latest beauty trends and the most advanced hair restoration techniques, our experienced physicians can help bring out the most beautiful version of you.
Which Eyebrow Restoration Is Right for You?
While we offer eyebrow restoration solutions for any level of hair loss, most procedures fall into one of the following three categories:
Full Restoration
If you were born without full brows, or if you have thin or patchy brows due to genetics or other reasons, our full restoration uses 200+ grafts to give you a beautifully shaped brow line.
Enhancement
If years of plucking and tweezing have left you with a patchy or pencil-thin brow, our enhancement option transplants 101-199 grafts that can significantly enhance your looks by filling in gaps.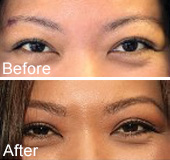 Touch-Up
If you're just looking for a little more fullness or a subtle reshaping, our 50-100 graft touch-up option is a much more natural alternative to penciling or tattooing.
What Does an Eyebrow Hair Transplant Cost?
Because we determine the cost of all procedures based on the number of grafts needed for your specific hair replacement needs, we encourage anyone interested in an eyebrow restoration to schedule a FREE, no-obligation, in-person or video consultation with an experienced Bosley hair restoration expert.
Eyebrow Hair Transplant Before and Afters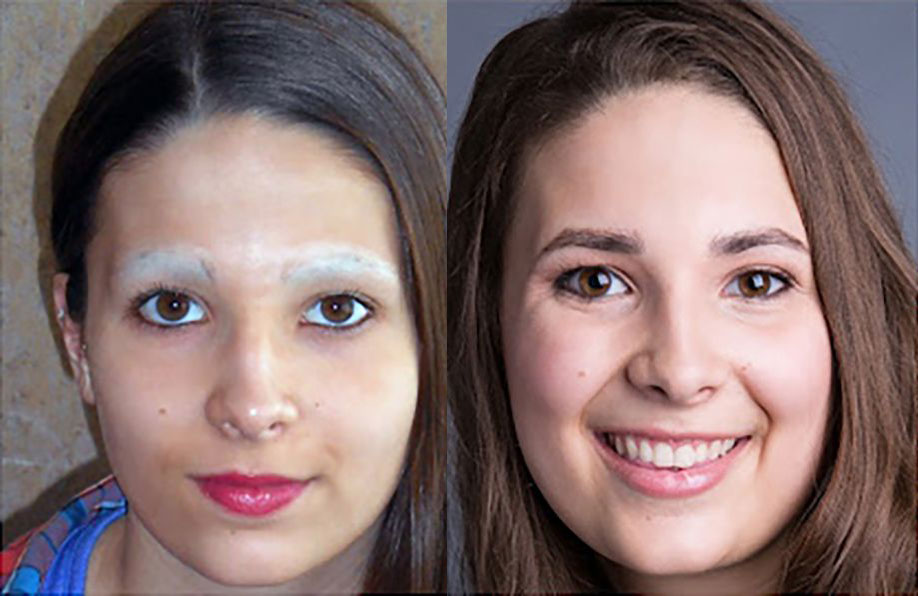 1 / 2
Procedure: Eyebrow Restoration
Procedure

Eyebrow Restoration
2 / 2
Procedure: Eyebrow Restoration
Procedure

Eyebrow Restoration