Surgical Hair Restoration
Hair transplantation is the only proven way to permanently address genetic hair loss, making it the gold standard for hair restoration. Bosley physicians use two types of procedures to recreate a natural-looking hair line: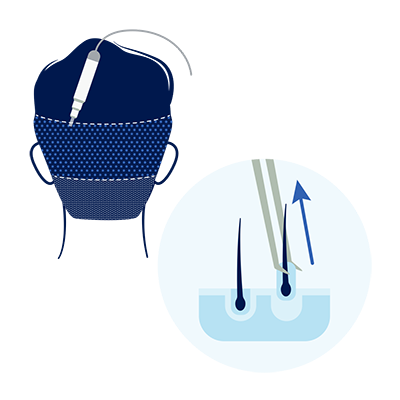 Follicular Unit Extraction (FUE)
During this simple one-day procedure, your Bosley-affiliated physician and medical team extract individual hair follicles and use them to recreate your natural hairline. The Bosley FUE has no linear scar and faster healing time.
Follicular Unit Transplantation (FUT)
Our physicians remove a thin strip of tissue from an anesthetized donor area, segment the tissue into follicular grafts, and then transplant those grafts to naturally restore your hair. The Bosley FUT allows for maximum density and coverage.
Non-Surgical Treatment Solutions
Hair loss can't be fully reversed with non-surgical solutions. However, medications such as finasteride can help stop hair loss, and minoxidil can slow thinning hair in the early stages, plus help grow miniaturized hairs to be thicker and fuller. Technological treatment options, such as Low-Level Laser Therapy, can be combined with medicinal solutions to increase their effectiveness.
We are proud to offer a range of clinically proven non-surgical solutions.
Finasteride (Prescription Propecia®*)
This FDA-approved prescription medication inhibits the formation of DHT—the hormone that weakens existing hair and halts growth. *PROPECIA is a trademark or registered trademark of MERCK SHARP & DOHME CORP. in the United States and/or other countries.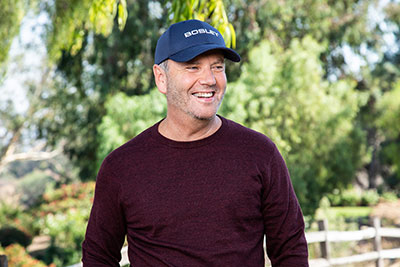 Low-Level Laser Therapy
This FDA-cleared solution stimulates cellular activity and blood circulation on the scalp to promote hair growth while reducing thinning.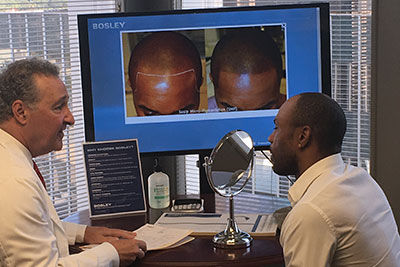 Scalp Micropigmentation
Our specially trained technicians apply a proprietary pigment formula to the scalp with micro-fine needles, creating the look of a fuller head of hair.
Bosley Hair Care Products
With our 360-degree approach, you can mix and match our many hair care products to achieve your ideal results.
Micro-Roller
The Bosley Micro-Roller consists of an ergonomic, molded handle made with a slip-resistant rubber grip and a head of 540 medical grade stainless steel needles (0.25mm). Our micro-protrusion tips facilitate exfoliation, promoting healthy skin where hair grows.