The Impact of Female Hair Loss
A full head of hair is often associated with beauty. It's often tied to a woman's self-image, so there's a psychological toll that can come from hair loss. To make matters worse, female hair loss is rarely discussed, making it harder for women to talk openly about their condition or find solutions that can help them address it. Know that you are not alone if you are experiencing female hair loss: women account for nearly 40% of people with visible hair loss by the age of 40.
While some amount of hair shedding comes with age, significant hair loss may be the product of hairstyling that pulls your hair back tight (traction alopecia) or a genetic condition.
If you want to know what is causing your hair loss and what treatment options are best for you, consider speaking with a trained Bosley specialist to learn about all of our proven hair restoration solutions.
The Most Common Cause of Hair Loss in Women
Female Pattern Hair Loss may sound similar to Male Pattern Baldness (the two even share the same medical name — androgenetic alopecia), but the two are not interchangeable.
Unlike men, women typically experience hair loss that radiates from the top of the head. This diffused thinning often spreads slowly across the scalp—so you may not notice it immediately.
Prompt treatment can slow and even reverse the impact of this hereditary condition. Bosley offers a host of treatment options, and one of our trained specialists can help you determine the solution that best suits you.
Evaluating Female Hair Loss
The Ludwig Scale
The earliest stage of female hair loss. Hair loss has begun on the front and top of the scalp. Many women don't notice their hair loss at this point, but parting your hair down the center typically makes the hair loss more visible.
At this point, the hair loss is more significant. The scalp clearly shows through thinning areas. You might notice thinning, shedding, and decreased hair volume.
The final stage of hair loss. You may have completely lost the hair on the crown of your head. Typically, physicians cannot harvest enough grafts to fully treat the affected area. However, many women will still see a significant improvement to their appearance following proper treatment.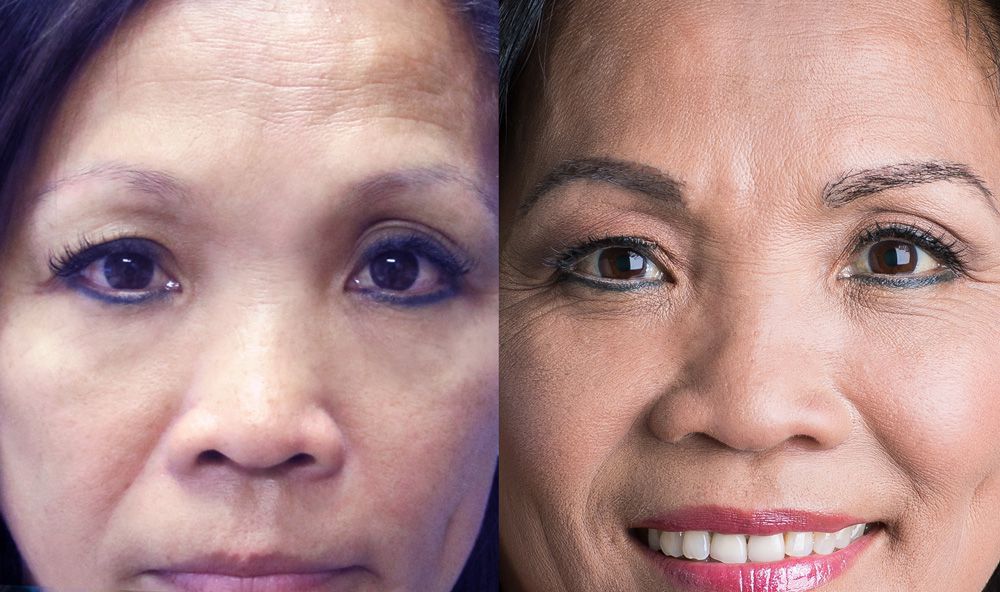 1 / 2
Hairloss

Moderate
Procedure

Eyebrow Restoration
2 / 2
Hairloss

Moderate
Procedure

FUT