Matt Leavitt
D.O.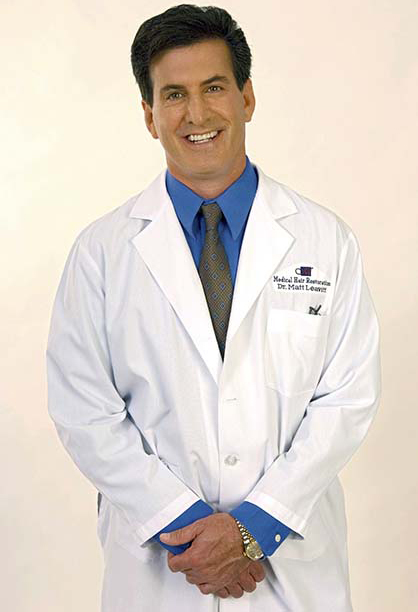 The winner of the 2002 International Society of Hair Restoration Surgery (ISHRS) Golden Follicle Award, Dr. Matt Leavitt has had a storied rise to international prominence in hair restoration as founder and medical director of Medical Hair Restoration (MHR), now merged with Bosley Medical. He is a board-certified dermatologist and Diplomate of the ABHRS. An acknowledged authority on hair transplantation, Dr. Leavitt has developed and taught new techniques for hair replacement that accentuate a natural appearance. Surgeons from both the US and overseas have traveled to Bosley Orlando to study with Dr. Leavitt.
He is one of the founders of the American Board of Hair Restoration Surgery, where he first served as its first vice president.
As a clinical advisor for Merck, Dr. Leavitt was among the original physicians selected to study the effects of the hair-growth drug Propecia on hair transplantation. He has been on the advisory boards of Pharmacia (now Johnson & Johnson), manufacturers of Rogaine as well as been a member of Procyte's Board of Directors (now Photomedex) and the Clinical Advisory Boards for Bradley Pharmaceuticals and Allergan.
In 2002 he was elected to the Board of Governors of the ISHRS, a position he held until 2008. He has lectured both nationally and internationally on hair loss in men and women, and was a founding member of the Hair Foundation and was selected as its first Secretary. Currently, Dr. Leavitt is the President of the Hair Foundation.
Dr. Matt Leavitt is a founder and sixteen-time Chairman of the Live Surgery Workshop, which is designed to provide a comprehensive surgical overview of all aspects of hair transplantation as well as providing a forum for the development of research case studies. Additionally, he is the Chairman of the Live Workshop Committee for the ISHRS and is a member of several committees, i.e. CME, Residency Programs, etc. He also designed and chairs an ISHRS approved Fellowship Training program for hair restoration physicians.
Bosley's Dr. Matt Leavitt has authored numerous articles for dermatology, hair and cosmetic journals and has served three times as editor for special hair loss editions of the International Journal of Cosmetic surgery.
A graduate of University of Michigan and Michigan State University College of Osteopathic Medicine, Dr. Leavitt performed his residency at Ohio University Grandview Medical Center.