Steven S. Lee
MD, F.A.C.S.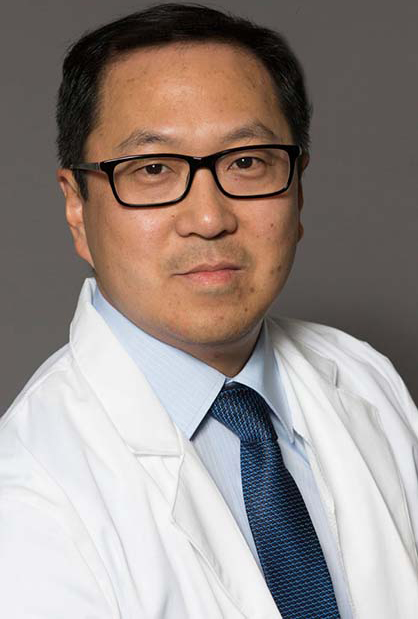 Dr. Steven S. Lee is a skilled surgeon and Fellow of the American College of Surgeons. He has devoted his ongoing practice to the art and science of hair restoration and is committed to helping patients meet their hair restoration goals.
Dr. Washenik, Chief Medical Officer of Bosley Medical Group, states, "Dr. Lee is a very accomplished surgeon and we are honored that he is practicing with us at the Bosley Medical Group. His strong interest in helping patients address their hair restoration goals is a perfect fit with Bosley's patient centric focus."
After graduating from the University of California, Los Angeles as a Biology major with a Magna Cum Laude, Dr. Lee proceeded to pursue a medical degree at the Tufts University School of Medicine in Boston, where he received clinical honors in surgery and medicine. Upon graduating, he completed his residency in General Surgery at Cedars-Sinai Medical Center in Los Angeles.
Dr. Lee's previous appointments include being a general surgeon at the Skagit Regional Clinics in Mount Vernon, Sunnyside Community Hospital, Banner Health Payson Arizona, Kaiser Permanente, a locum tenens surgeon at the Northern Navajo Medical Center and Mendocino Coast District Hospital.
Dr. Lee's goal is to help people regain their confidence by restoring their hair. In his free time, Dr. Lee likes to travel and sightsee with his family, which includes his wife and two children. He is also a big Seattle Seahawks fan and loves watching football.